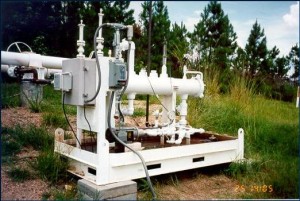 With the formation of the National Association of Corrosion Engineers ( NACE) in the late 1940's the current era of corrosion prevention and control was initiated , however the history of prevention of corrosion by metals goes much further back. For example in the 1500's the British Navy determined that by cladding the bottoms of their war ships with copper, organisms such as barnacles would not adhere and the ship would travel significantly faster. In those days of iron men and wooden ships the nails were made of iron. Imagine their surprise when in about 6 months all the ships of the line, the pride of the British Navy, were sitting on the bottom of the harbor and the science of the prevention of corrosion of metals began and the science of prevention of corrosion by dissimilar metals (galvanic corrosion) was born.
Since those early days the science of corrosion has increased significantly. Now monthly, quarterly, semiannual and annual meetings are held worldwide with several different national and international organizations on the issues of preservation of materials.
The major fields of corrosion prevention fall into several categories including:
Coatings,
Cathodic Protection
Internal Corrosion
Metallurgy (selection of materials).
These broad fields of study serve many industries including, but certainly not limited to:
Infrastructure, buildings, highways, bridges, railroads
Energy, oil & gas production, pipeline corrosion prevention, refineries, chemical plants, solar and wind facilities
Shipping Industry
Food production and preparation.
It is hard to imagine an area of our society not affected by the deterioration of materials. At one stage we, at the local chapter of NACE, had scientists from NASA presenting information on significant effects of corrosion in space.
In recent years there have been several studies on the "Cost of Corrosion." The 2002 U.S. Department of Highways/ National Association of Corrosion Engineers study estimated the ANNUAL cost of corrosion in the U.S.A. exceeded 276 Billion Dollars.
It is therefore prudent that all society be aware of the deterioration of materials as part of the corrosion process because rust never rests.